Grief and Loss Counselling
Grief counselling is a psychological therapy that deals with mourning and bereavement following the loss of someone close. Losing a loved one can always be very upsetting and extremely painful. You might feel so down with grief and the sense of loss, it can be rather overwhelming to cope up with the loss and the sadness. Most people feel so saddened with the grief that they start believing that life will never be the same again and they will never be same person again. Most people feel that they might never recover from the loss of someone so close and near. It is but a natural feeling and there is no one in this whole wide world that doesn't go through the same numbing pain at some point of time in life.
Causes of grief
There can be different types of grief that can cause immense pain mentally. For instance, you might grieve for the loss of someone close to you, the end of a relationship, facing mental agony about a medical issue that can be fatal, loss of a pet, or others such things that can cause you immense mental pain and agony that can at times bring our daily life to a halt.
Treatment offered by Bayside Psychology
Our department of grief and loss counselling in Mornington Peninsula has some of the most prominent names in psychology. They can support you through the process of grieving and mourning. Our child psychologists, clinical and also the counselling psychologists are specialists in treating clients who are bereaving the loss of their loved ones in the most efficient manner.
Every individual has his own form of expressing his grief and loss. And since every individual is different, there is truly no magical formulation that will help you in overcoming your loss and get control over your emotions. But when you visit us for a session of grief counselling services at Bayside, you will be surprised to learn that it can be indeed very helpful to share your feelings with someone who will not judge you for who you are. It is indeed very relieving to know that when you can talk about your feelings and experiences with a neutral person, it becomes a much smoother journey to move on in life and come to terms with the loss that you have suffered.
For more information or to make an appointment click here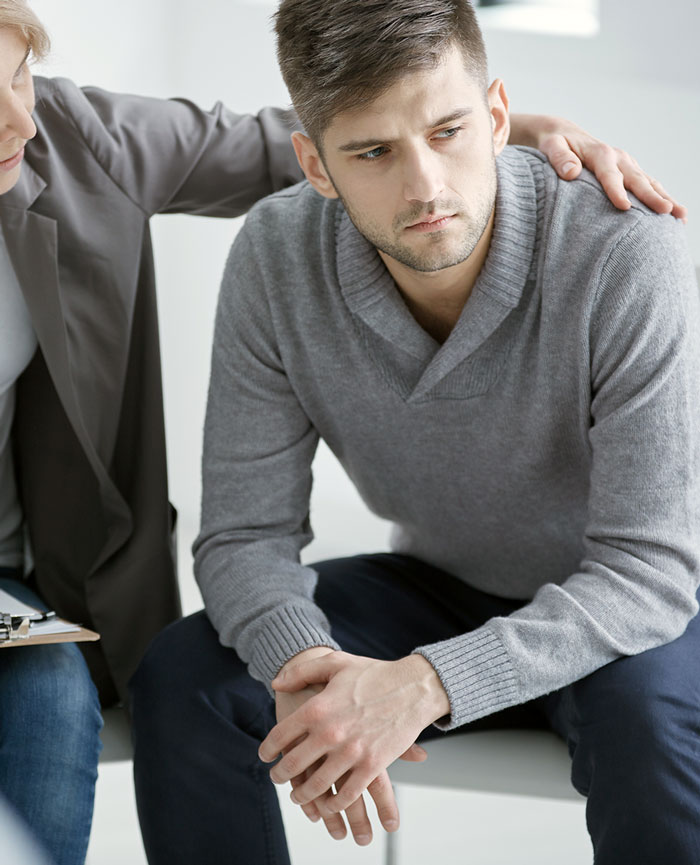 Grief and Loss
noun –
intense sorrow, especially caused by someone's death.
Need to Talk?
Our professional and skilled psychologists are available to help you find solutions to a broad range of life problems including depression, anxiety, relationship issues, workplace stress, parenting and educational problems, anger, addictions and many more.
We are open Monday to Friday from 9am - 6pm.